Form 1040 – U.S Individual
What you Should Know About Form 1040 - U.S Individual
What you Should Know About Form 1040 – U.S Individual
All U.S citizens and green card holders are obligated to report their world-wide income, even those completely unrelated to the U.S, through a U.S tax form titled "Form 1040" by April 15th.
If the filer resides outside the U.S, the filing due date is June 15th.
In both cases, one can file for an extension by the above dates, and extend the due date to October 15th.
In addition to the U.S tax return, a U.S citizen or resident must file an FBAR (Foreign Bank Account Report).This is a report of financial assets outside the U.S, such as: bank accounts, pension funds, provident funds etc.The FBAR will be filed together with the tax return according to the dates above, while the extension is automatic, until October 15th.
If this date falls on a Federal U.S holiday or the weekend, this date is postponed to the following day.
What's the next step?
We recommend that you contact our firm towards December 15th, before the tax year ends, to enable us to prepare ourselves well for the current tax year.
Our firm works according to the order it receives materials, and so we recommend contacting us earlier rather than later.
Contact us today to receive a letter of engagement and a list of the materials we require to file your taxes.
An example of a Form 1040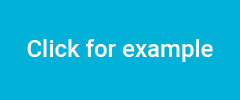 If you have any further questions, please feel free to contact us
03-696-5060 Please fill in details and a representative will contact you soon or call